Welcome to Episode 78 of Shit We Don't Talk About. My guest is Cindy Fossouo, CEO & Founder of Information Systems Builder, a branding and marketing company for Tech Startups. In this episode, Cindy shares her journey of navigating the dating world as a young female CEO.
More about Cindy:
Cindy Fossouo is the CEO of Information Systems Builder based in San Francisco. They help tech startups with their branding and marketing. She is also a deal partner at a venture capital which consist of her giving more than 100k of funding for startups. She earned her Bachelor and Masters at the private university Saint Mary's College of California.  Not only is she the CEO at Information Systems Builder but she also previously founded multiple startups.
https://anchor.fm/miavosslive/support
Find Mia On Social Media
here
.
Listen and subscribe to the podcast:
Apple Podcasts
|
Spotify
|
Google Podcasts
|
RadioPublic
|
PocketCasts
|
Anchor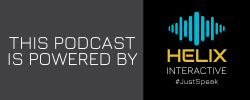 Music Credits:
Inspiring Experience by Rafael Krux
Link: https://filmmusic.io/song/5670-inspiring-experience-
Inspirational Infinity Of Space by WinnieTheMoog
Link: https://filmmusic.io/song/6593-inspirational-infinity-of-space
License: http://creativecommons.org/licenses/by/4.0/