Our guest is Loren Sanders, author of the book "Empathy Is Not A Weakness: And Other Stories from The Edge". In this episode, we discuss the concept of using empathy in your personal life AND in business. And yes, you can use empathy to be a better leader. Sounds like an oxymoron, right? But as Loren points out, companies in which people feel seen and heard tend to be highly successful. Go figure.
Tune in for this delicious conversation about Empathy, leadership, being empathic and more:
Expectations around self-awareness
Emotional Intelligence
Empathy vs Empathic
Ruinous Empathy (yowza!)
Books mentioned:
Francine Parham – Please Sit Over There
One of my favorite quotes: 
People, in general, want accountability. They want people to be held accountable. But a lot of times, we want everybody else to be held accountable, but we don't want to be held accountable. So if you're over here thinking, Okay, I know all these people who aren't self-aware, maybe it's time to take a look at yourself, maybe you are exhausted, maybe you're hangry, maybe you need a nap. If we're blaming everybody else, for everything else, that's a good indicator that we aren't self-aware, that we're taking on this victim mentality. And feeling like everything happens to us. Those are all indicators that we may need to take a deeper look inside.
More about Loren:
Loren is a professional synergist who focuses on building better teams and better outcomes. Her passion is focused on leveraging knowledge and connecting people to create solutions. She is motivational, inspirational, and intuitive. Her approach consists of identifying goals and talents, isolating opportunities for growth; guiding people to realizations, and helping people create action plans for change. She is on a mission to rid the world of toxic work environments and toxic leaders.
Become a full-time supporter of Mia and the podcast at
https://anchor.fm/miavosslive/support
Find Mia On Social Media
here
.
Listen and subscribe to the podcast:
Apple Podcasts
|
Spotify
|
Google Podcasts
|
RadioPublic
|
PocketCasts
|
Anchor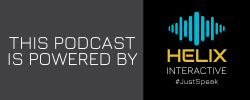 Music Credits:
Inspiring Experience by Rafael Krux
Link: https://filmmusic.io/song/5670-inspiring-experience-
Inspirational Infinity Of Space by WinnieTheMoog
Link: https://filmmusic.io/song/6593-inspirational-infinity-of-space
License: http://creativecommons.org/licenses/by/4.0/