Welcome to Episode 81  – my guest is Siobhan Fallon Hogan and listen, you know her, trust me. You've seen her in Forrest Gump, Men In Black, Seinfeld …. I could go on and on. Tune in as we discuss her upcoming independent film, Shelter In Solitude, (in AMC & Regal theaters October 6), her writing and producing journey, and just life in general. Oh and don't miss the conversation about Lauren Bacall and Henry Winkler.
Siobhan's background is extensive – you can't not recognize her amazing presence! She's been featured in Forrest Gump, Men In Black, Seinfeld, SNL, and Dogville, and so much more.
And don't get your panties in a twist about this movie coming out during the current strike actors strike – it's an independent film, no studio – no backing:
⁠"Now with the strike going on, our movie is an example of what people need to get back to… Get back to the project, be fair to the people working on it, and not have it so unbalanced with the people on the top getting the motherload"
Siobhan Fallon Hogan is the writer, producer and star of Shelter in Solitude. Fallon Hogan's first feature,  RUSHED, was released in 2021  and can now be seen on AMAZON, APPLE, iTUNES 7 in 20 international countries.
Fallon Hogan and Peter Hogan established Emerald Caz Productions in 2019. The actress has been in three Lars von Trier films since 2000 including the Palme D' Or winner Dancer in the Dark, Dogville and The House That Jack Built. Lars von Trier's Zentropa co-produced RUSHED with Fallon Hogan who has been in several blockbusters over the years including Men in Black, Forrest Gump, Holes, New In Town, Going In Style, Charlotte's Web and Funny Games. Her televisions credits  include SNL, Seinfeld, Billions, What We Do In The Shadows, American Gods, Wayward Pines, 30 Rock, Law & Order and many more. The actress will soon be seen in the Sundance hit Eileen directed by William Oldroyd starring Anne Hathaway. Her performance garned critical claim "Vanity Fair" review said, "The great Siobhan Fallon Hogan who practically walks off with the movie after a mere few line readings."
Fallon Hogan and Peter Hogan have been married for 28 years and have three children Bernadette, 25, a political reporter for the New York Post, Peter, 21, an actor and music supervisor and Sinead, an actress, and sophomore at Virginia Tech.
Become a full-time supporter of Mia and the podcast at
https://anchor.fm/miavosslive/support
Find Mia On Social Media
here
.
Listen and subscribe to the podcast:
Apple Podcasts
|
Spotify
|
Google Podcasts
|
RadioPublic
|
PocketCasts
|
Anchor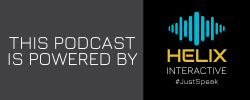 Music Credits:
Inspiring Experience by Rafael Krux
Link: https://filmmusic.io/song/5670-inspiring-experience-
Inspirational Infinity Of Space by WinnieTheMoog
Link: https://filmmusic.io/song/6593-inspirational-infinity-of-space
License: http://creativecommons.org/licenses/by/4.0/