Welcome to Episode 80 of Shit We Don't Talk About. My guest is Jameson Johnson, aka Ophelia Peaches, a youth drag artist extraordinaire, co-founder of Dragutante, and an amazing advocate and voice for queer youth. In this episode, we discuss gender fluidity, queer youth in America & the political climate against drag queens.
Jameson is and has always been Genderfluid. As young as four years old, they were wearing princess dresses and pirate costumes interchangeably without preference. Growing up in Colorado in a low-income, single-parent household as a Domestic Violence survivor, Jameson understands what it is like to be Queer and powerless. At the age of thirteen, Jameson began performing in Drag under the persona of Ophelia Peaches. As one of the first youth Drag artists of this generation, Jameson has found media attention and activism opportunities to uplift fellow Queer youth. Using their platform, Jameson and their mother created a 501c3 named Dragutante featured on a Discovery+ series during Pride Month 2022. Jameson has performed as Ophelia Peaches on Denver's Pride main stage since 2019 and is a public speaker and emcee.
Having received numerous community awards for their activism, Jameson continues to fearlessly use their voice both on and off stage to fight for equity, inclusion, and diversity.
Discovery Plus Feature:
Become a full-time supporter of Mia and the podcast at
https://anchor.fm/miavosslive/support
Find Mia On Social Media
here
.
Listen and subscribe to the podcast:
Apple Podcasts
|
Spotify
|
Google Podcasts
|
RadioPublic
|
PocketCasts
|
Anchor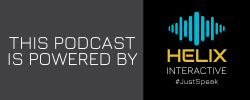 Music Credits:
Inspiring Experience by Rafael Krux
Link: https://filmmusic.io/song/5670-inspiring-experience-
Inspirational Infinity Of Space by WinnieTheMoog
Link: https://filmmusic.io/song/6593-inspirational-infinity-of-space
License: http://creativecommons.org/licenses/by/4.0/