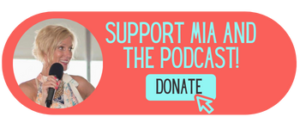 On the 40th episode of Shit We Don't Talk About, Mia is joined by … Mia Voss! Tune in for a bit of a rant about standing up online and how to go beyond the copy and paste to include real action items that spark change and foster real discussion.
Click to Read: Podcast Transcript
Click to Listen: Blog Audio Reading
The Highlights
What a surprise!  Texas passes SB8 and Brett Kavanaugh stands by the law. Who saw that coming? Oh right … everyone did. Hey Susan Collins! We're talking to you.
Copying and pasting online isn't bad, but it's just not enough.  Go ahead and share things that are important to you. But sometimes we don't get to stand up for what we believe while also being "nice" and avoiding confrontation. Take a stand.  Be "nice".  Pick one.
Change comes through ACTION. What happens after you copy and paste? Are you going to debate in favor of what you posted when disagreement pops up in your comments section? Are you going to back up your argument?  Are you going to suggest actions that lead to change? Or are you going to ignore it, back down, and do the "agree to disagree" thing?
Nice vs kind.  It's a thing.  Look it up.
We already have plenty of arguing, mic dropping and disparaging of each other online. Including action items and actionable steps in our debates and discussions is far more productive than simply trying to be right, or proving the other guys wrong.
One great action item is to know who your local elected representatives are.  When you're riled up about an issue, reach out to them about it, and make sure others know that they should do the same.
Episode Links – Check em out!
Become a full-time supporter of Mia and the podcast at
https://anchor.fm/miavosslive/support
Find Mia On Social Media
here
.
Listen and subscribe to the podcast:
Apple Podcasts
|
Spotify
|
Google Podcasts
|
RadioPublic
|
PocketCasts
|
Anchor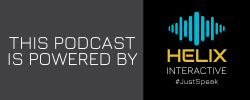 Music Credits:
Inspiring Experience by Rafael Krux
Link: https://filmmusic.io/song/5670-inspiring-experience-
Inspirational Infinity Of Space by WinnieTheMoog
Link: https://filmmusic.io/song/6593-inspirational-infinity-of-space
License: http://creativecommons.org/licenses/by/4.0/