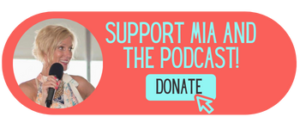 On the 41st episode of Shit We Don't Talk About, Mia flies solo once again to talk about her recent cancer scare, and all the important health issues that you don't want to hear about, but you really do need to pay attention to!
Click to Read: Podcast Transcript
Click to Listen: Blog Audio Reading
The Highlights
A family history of cancer and colon issues means Mia really should stay on top of this issue.  Being four years late to get checked was not cool for her, and would not be cool for you either.
Colonoscopy prep is easier than it used to be.  Don't let the old horror stories deter you.  This isn't your slightly older uncle's colonoscopy.
Rest up before you start your prep.  Oh, and do your shopping before you start fasting.  Being in the grocery store while starving means the box of BooBerry cereal looks real pretty on the shelf.
Myth: "I don't need a colonoscopy if I don't have cancer symptoms."  WRONG!  A colonoscopy is a vital tool in EARLY detection.  Don't wait until there's a problem.
Other methods – Alternatives to colonoscopy (but always ask your doctor first, don't self-diagnose people!)

Fecal immunochemical testing (FIT) involves analyzing stool samples (poop on a stick)
Sigmoidoscopy
CT colonography
Double-contrast barium enema – (Mia's review – this one isn't fun either!)
A single-specimen gFOBTFecal occult blood testing
Stool DNA

Myth: "Prep takes FOREVER!".  WRONG!  Mia wasn't allowed to eat the day before her test.  She did not have to fast for weeks on end.  And the prep drink was only 32 ounces and not nearly as gross as everyone says it is.
Imagine how you will feel if you get bad news about a colonoscopy that you should have had years ago?  Don't wait.  GO!  Mia dodged a bullet on this one, but it could have turned out badly for no reason.
ACS Age 40-49 Cancer Screening Guidelines
Breast cancer screening: Starting at age 45
Cervical cancer screening: Starting at age 25
Colorectal cancer screening: Starting at age 45
Prostate cancer screening for African-Americans: Starting at age 45
Episode Links – Check em out!
Fight Colorectal Cancer – Home
Fight Colorectal Cancer | Relentless Champions of Hope
Cancer Screening | Resources and FAQ
Start Colon Cancer Screening At 45
Helix-Interactive Links:
Just Speak – Podcast Production by HELIX Interactive
Anxiety Education and Support @ The Anxious Truth
Joe Ryan: Home – Trauma, PTSD, Abuse, Anxiety & Recovery Podcast
Become a full-time supporter of Mia and the podcast at
https://anchor.fm/miavosslive/support
Find Mia On Social Media
here
.
Listen and subscribe to the podcast:
Apple Podcasts
|
Spotify
|
Google Podcasts
|
RadioPublic
|
PocketCasts
|
Anchor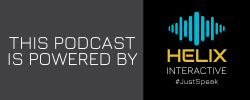 Music Credits:
Inspiring Experience by Rafael Krux
Link: https://filmmusic.io/song/5670-inspiring-experience-
Inspirational Infinity Of Space by WinnieTheMoog
Link: https://filmmusic.io/song/6593-inspirational-infinity-of-space
License: http://creativecommons.org/licenses/by/4.0/