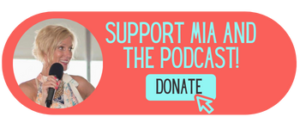 On this episode of Sh!t We Don't Talk About, Mia talks about incarceration with guest Amber Crowder, creator of The Been Down Project.  Amber is courageously and transparently sharing her experience with federal incarceration and subsequent re-entry into society.
The Highlights
Amber signed a federal plea deal after 7 years of aggressive ongoing prosecution on Federal mail fraud charges. She was sentenced to 13 months in Federal prison as a result.
The Federal government has a 98 percent conviction rate record.  Faced with terrifying statistics like that, accepting a plea bargain agreement becomes the more attractive of two very unpleasant choices. In Amber's case, her agreement offered a 13-month incarceration as opposed to a potential 20 YEAR sentence if convicted at trial.
Amber's conviction was based on an email exchange that was then interpreted at mail fraud.  Mail fraud was the 4th or 5th different charge Federal prosecutors tried in an effort to build a case against her.
The Federal government spent 7 years investigating and attempting to prosecute Amber's case for a crime that prosecutors admitted involved no financial or property loss at all.  The presiding judge on her case then decided that this crime – even as Amber's first offense – warranted prison time.  Amber does not deny her actions or her responsibilities for those actions, but the resources spent on her case between investigation, prosecution, and incarceration, really should be questioned.
Arriving at a Federal minimum security correctional facility proved to be an experience full of different people, seemingly arbitrary rules, and story after story that started with, "How on Earth did I wind up here?".
Amber quickly came to the conclusion that she had to make peace with the idea that she had 13 months of prison time to do, especially when comparing her situation to people serving 20 years or more for similar offenses.
When a woman is incarcerated, the impact on her family and her children is large. Being absent from the home and having a very limited ability to communicate are major problems.
In her embarrassment over going to prison, Amber created a "cover story" about going to study with a shaman in the Amazon for a year.
Many of us have a mental image of the "type of person" that goes to prison.  While there are bad people in the world that wind up incarcerated, there are also many many people in prison that bear zero resemblance to the typical inmate stereotype. Incarceration impacts people from all walks of life, economic situations, and racial/ethnic backgrounds.
Even in prison, Amber ran up against differences in treatment and levels of freedom based on economic privilege. Inmates with greater personal financial resources were able to afford things that other inmates were simply not.
The Been Down Project is a way for Amber to share her story in an effort to provide a more realistic view of incarceration and combat the stigma associated with going to prison.
Episode Links
Website: https://www.thebeendownproject.com/
Instagram: https://www.instagram.com/thebeendownproject
Twitter: https://twitter.com/BeenDownProject
TikTok: https://www.tiktok.com/@thebeendownproject
Blog Links
https://thegrio.com/2020/12/22/amber-crowder-been-down-project-interview/
https://www.yahoo.com/now/conversation-amber-crowder-founder-down-152718263.html
https://www.flikshop.com/post/amber-crowder-from-incarceration-to-entrepreneur
About Amber Crowder
Amber Crowder's Been Down Project is a returning citizen's brutally honest, yet comedic, account of how she went to federal prison for an email.  Her vulnerable and transparent account highlights the inequities and flaws of the federal criminal justice system and the unique hardships for women in the industrial prison complex.  
Amber intends to use her platform to be a voice, a resource, and an inspiration for women with recent federal indictments, women currently incarcerated, and women reentering society. 
​ Amber is an entrepreneur in the hospitality industry who currently resides in Washington, D.C. Amber is a Howard University graduate who has a penchant for food and fellowship.   
Check out her TikTok account – she's making some big waves over there!
Become a full-time supporter of Mia and the podcast at
https://anchor.fm/miavosslive/support
Find Mia On Social Media
here
.
Listen and subscribe to the podcast:
Apple Podcasts
|
Spotify
|
Google Podcasts
|
RadioPublic
|
PocketCasts
|
Anchor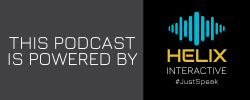 Music Credits:
Inspiring Experience by Rafael Krux
Link: https://filmmusic.io/song/5670-inspiring-experience-
Inspirational Infinity Of Space by WinnieTheMoog
Link: https://filmmusic.io/song/6593-inspirational-infinity-of-space
License: http://creativecommons.org/licenses/by/4.0/