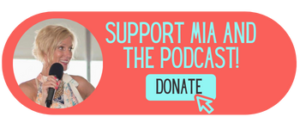 On episode 48 of Shit We Don't Talk About, Mia is joined by Kara Valentine, founder of Threads Worldwide, a fair trade jewelry company that features artisans from around the world. Mia and Kara explored "when helping doesn't help".
The Highlights
Natural disasters bring out the beauty in people. When stuff happens, people tend to want to spring into action to help. That's awesome, but sometimes wanting to help can accidentally become a bit of a hindrance.
Sometimes when lots of people want to help in a given situation, misfires and dead ends can pop up based on overlap and lack of coordination. Rushing into action without really knowing what the need is or how to most effectively deliver assistance effectively can make a big difference.
When we rush haphazardly into "helping" without taking time to consider how we will fit into the overall situation and how we will work with others that are helping, we can wind up creating extra work and extra burden for relief workers, rescue workers, and victims when this is the very last thing we want to do.
Taking time to discern actuals need rather than simply helping in the way WE think will be helpful is a good start. Then we should consider factors like sorting, categorizing and distribution of goods and services that we want to donate.
Sometimes just asking, "What do you need right now?" is the way to go. When the immediate material need is still unknown, a great option would be a direct financial donation that will help the relief organizations that are well versed and well rehearsed in doing just that … providing relief.
We can't all always write checks. That's just a fact of life. But we may be able to use our social or business networks to put money into motion when dollars are the greatest need.
"The future of philanthropy is really looking at sustainable relationships and partnerships."
Seeing helping and philanthropic activities through the lens of elevation and effectiveness rather than just as helping for the sake of helping can make a real difference.
The conditioned belief that we must help because "other people" need help can create a separation between classes where we might automatically see what we're doing as beneficial even when it might be causing more problems than it is fixing.
"Savior energy". It's a thing. Are you listening and observing to see what really needs to be done, or are you simply acting based on what you think is best?
When it comes to finding targets for your helping efforts and your contributions, look for well run organizations that your friends can recommend and vouch for. If you're not sure where to invest your time and energy, ask a friend that you trust.
Episode Links
Discount Code: Mia20
Threadsworldwide.com
Charity Navigator – finding the right charity
Weird shit found in donation bins
Charities I love:
Hygge:
https://www.merriam-webster.com/words-at-play/what-does-hygge-mean
https://mashable.com/article/hygge-scandinavian-lifestyle-trend
https://www.visitdenmark.com/denmark/highlights/hygge/what-hygge
Become a full-time supporter of Mia and the podcast at
https://anchor.fm/miavosslive/support
Find Mia On Social Media
here
.
Listen and subscribe to the podcast:
Apple Podcasts
|
Spotify
|
Google Podcasts
|
RadioPublic
|
PocketCasts
|
Anchor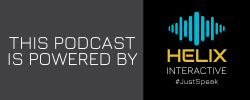 Music Credits:
Inspiring Experience by Rafael Krux
Link: https://filmmusic.io/song/5670-inspiring-experience-
Inspirational Infinity Of Space by WinnieTheMoog
Link: https://filmmusic.io/song/6593-inspirational-infinity-of-space
License: http://creativecommons.org/licenses/by/4.0/