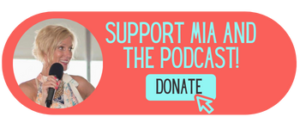 On this episode of Shit We Don't Talk About, Mia chats with holistic birth doula Lauryn Clark. Is there a better topic than the process of bringing new life into the world?
Lauryn came to this place in life when she realized that her own mother could have really used the help of a doula when going through a difficult birthing situation. Looking for other women that were having similar experiences told Lauryn that her community was seriously underserved in this respect. From that starting point, Lauryn found that many communities across the US were not served by black and brown doulas. This led her to become a travel doula, not only helping women that need the service, but also encouraging other black and brown doulas to serve communities in need.
Staying on top of travel logistics is important. Know how long it takes to fly and/or drive to a client and anticipating any travel obstacles goes a long way toward being able to arrive at a birth at the right time.
A travel doula can perform her function virtually if need be. If Lauryn can see you, she can help you. This is good news! Virtual doula services can work if you let them work.
Birth Keepers vs Doulas
These terms are often used interchangeably but there are differences. A birth keeper is primarily concerned with holding space and providing energy support during the birthing process. A doula pays a bit more of an educational or even an allied medical role, becoming a source of both emotional and physical support. A doula is a source of practical information and support for an expectant mother when it comes to the "mechanics" of the birthing process. Some doulas are a bit more engaged and hand-on in the process while others may play a bit more of a listening and role, moving in when needed. There is no right or wrong in this. It's a function of individual work style and how it might fit or not fit with a given client.
Often, the term birth worker is used as an umbrella term used to describe midwives, doulas and birth keepers.
The Doula In a Postpartum Role
Lauryn is careful to advise her postpartum clients to avoid social media during this critical period. A steady stream of well lit posts featuring beautifully dressed mothers and babies basking in the afterglow of the birthing process is not realistic, nor helpful. A good doula can help a new mother accept the struggles and realities of the postpartum period by steering clear of unrealistic expectations of what those first few weeks and months are "supposed to" look like.
A postpartum doula can also play a key role in helping a new mother monitor her health and well being both physically and mentally. There are quite a few common postpartum health issues that should be addressed, but often are not (especially in the black and brown community) simply because nobody is educating new mothers and providing these vital services. Regularly checking on issues like blood pressure, breathing, feeding of the baby and mood and mental health can go a long way toward heading off problems before they become problems.
A good postpartum doula is there not just for the new mother, but for the whole family. Everyone is impacted by the birth process. Everyone deserves help and attention. Lauryn acknowledges the "baby first" focus in the family, but also encourages the rest of the family to take care of mom too, and themselves. This is important. Practical training on feeding and care of the newborn can be part of the postpartum process so that the entire family can effectively pitch in and and help not only the baby but the mom and each other.
The Origins of Birthwork
Birthwork started in populations where home birthing was the common practice. The black and brown community is really the birthplace (pun intended) of birthwork as a profession. Knowledgeable and experienced women in those communities would come together to support expecting and new mother in a true expression of the "it takes a village" ideal. Less a medical role and more a community and spiritual role with a holistic slant, traditional birthwork in those communities is something that guides Lauryn in her work.
Important Points
Being pregnant is not a disability.
Giving birth is not a medical emergency.
We've stripped away the community and traditions surrounding birthwork and the process of pregnancy of the birthing process. We've medicalized it thus shifting childbirth toward a privileged condition rather than a universal condition.
This shows in the disparity between birth related mortality rates in the while community and the black and brown community.
This shift also shows in the difference in medicalized birth care in the black and brown community.
If you think that a black woman is treated the same as a white woman when it comes giving birth in a typical US hospital, think again.
Episode Links
Learn more about Lauryn in Shout Out Atlanta
Womb Protection & Waist Bead Ceremony
Links to other podcasts:
Medical Gaslighting – https://bit.ly/SWDTA16
Tales of First-time Motherhood – https://bit.ly/SWDTA27
OCD & Pregnancy – https://bit.ly/SWDTA28
Become a full-time supporter of Mia and the podcast at
https://anchor.fm/miavosslive/support
Find Mia On Social Media
here
.
Listen and subscribe to the podcast:
Apple Podcasts
|
Spotify
|
Google Podcasts
|
RadioPublic
|
PocketCasts
|
Anchor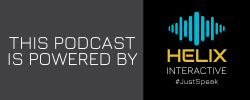 Music Credits:
Inspiring Experience by Rafael Krux
Link: https://filmmusic.io/song/5670-inspiring-experience-
Inspirational Infinity Of Space by WinnieTheMoog
Link: https://filmmusic.io/song/6593-inspirational-infinity-of-space
License: http://creativecommons.org/licenses/by/4.0/