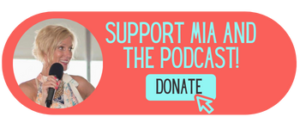 In episode 53 of Shit We Don't Talk About, Mia is joined by Elizabeth Meyer Karansky. Elizabeth is a thanatologist, a funeral director, and the Chief Strategy Officer of Farewelling. Elizabeth is on a mission to change the way we talk about death and dying AND the way we celebrate life when it comes to its inevitable close.
Farewelling – a radical approach to funeral planning – was born out of Elizabeth's own experience with the passing of her father. Being entirely dissatisfied with the way funerals are handled in the US, she took her experience, finished school, and went to work in the funeral industry – ready to turn it on its ear.
The Highlights:
Funerals should be about storytelling. Our stories are all we have in the end. In Elizabeth's view, the celebration of a life and marking of its end should be focused on telling the story of who the deceased was and how they lived their life. Farewelling is about celebrating beautiful life, beautifully.
The funeral industry is changing over time, with women comprising 50% of all students studying mortuary science.
A successful funeral should not be about adherence to traditions and norms for no reason. A successful funeral should reflect the values of the person we're celebrating. It should be about who they are.
When we do it this way, a funeral can stay with family and friends forever, playing a key role in the healing and grieving process.
In the planning process, it's important not only to know what your loved one wants but WHY they want it. The WHY is what tells the story we want to tell at the end of life.
There are far too many opportunities for things to be missing, left out, or forgotten at a funeral. Mistakes are often made, and while nobody will ever be perfect when planning a funeral, a lack of planning can lead to what could feel like a funeral disaster. Wishes and why's should be clearly expressed and discussed early and often.
"Don't worry about me. Just throw me in a box." While this might be amusing when we say it, this approach is not really a viable option for end-of-life planning. No good can come of leaving our loved ones to make 10,000 decisions while they are in emotional pain.
Plan ahead. Ask questions. Have discussions. Include all the people. Kick around ideas. Explore all kinds of creative options. Maybe even … GASP … have a little fun with funeral planning. It can help make a difficult time much easier while also making space for celebration and joy in the middle of what would otherwise be a very dark period.
Episode Links:
https://www.myfarewelling.com/
https://www.facebook.com/myfarewelling/
https://www.instagram.com/myfarewelling/
Elizabeth's book: Good Mourning:
https://bookshop.org/books/good-mourning-9798200019045/9798200019045
Become a full-time supporter of Mia and the podcast at
https://anchor.fm/miavosslive/support
Find Mia On Social Media
here
.
Listen and subscribe to the podcast:
Apple Podcasts
|
Spotify
|
Google Podcasts
|
RadioPublic
|
PocketCasts
|
Anchor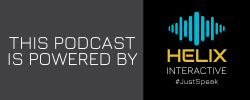 Music Credits:
Inspiring Experience by Rafael Krux
Link: https://filmmusic.io/song/5670-inspiring-experience-
Inspirational Infinity Of Space by WinnieTheMoog
Link: https://filmmusic.io/song/6593-inspirational-infinity-of-space
License: http://creativecommons.org/licenses/by/4.0/