Listen to Part 1:
Listen to Part 2:
Rachel Geftakys McCumber joins Mia to talk about her experience growing up in a religious cult. This is part one of a two-part series. Trigger warnings abound in this episode which includes a discussion of spousal abuse, child abuse, and religion. This was a very special edition for Mia as well since she also grew up in the same born-again christian cult and has not talked this extensively about the experience. We truly hope this helps others to break out of the pain that's often inflicted by organized religions. (fight us on this one!)
Rachel Geftakys McCumber is an entrepreneur and co-founder of a Business Infrastructure and Tech Development Consulting Firm, Michael & McCumber, Inc. specializing in the emerging Cannabis Industry. She is also a wife, mother, daughter, and sister. As a survivor of a Fundamentalist Evangelical Christian cult, Rachel uses the tools that allowed her to recover to thrive in our changing society.
Rachel's Story (Originally published in 2003)
Personal Accounts of Former Cult Members  
Become a full-time supporter of Mia and the podcast at
https://anchor.fm/miavosslive/support
Find Mia On Social Media
here
.
Listen and subscribe to the podcast:
Apple Podcasts
|
Spotify
|
Google Podcasts
|
RadioPublic
|
PocketCasts
|
Anchor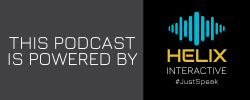 Music Credits:
Inspiring Experience by Rafael Krux
Link: https://filmmusic.io/song/5670-inspiring-experience-
Inspirational Infinity Of Space by WinnieTheMoog
Link: https://filmmusic.io/song/6593-inspirational-infinity-of-space
License: http://creativecommons.org/licenses/by/4.0/