Debbie Adams of People Can Training joins Mia this week to talk about their experiences as women in fields traditionally dominated by men.  Debbie is a forced entrepreneur, renaissance woman, and dark horse.  She's got things to say about being a non-traditional woman.  Don't worry, this isn't a male-bashing session, so grab a beverage and listen in.
About Debbie Adams:
Debbie Adams, owner of PeopleCan Training calls herself a forced entrepreneur. When vision loss forced her out of a career that she loved, this mechanic without a driver's license was faced with a financial situation that put her at risk of homelessness. She has spent two decades challenging her own assumptions about money and teaching others what she has learned where the rubber hits the road. Her book Money Mindset: How Changing My Mind About Money Helped Me To Become a Better Entrepreneur is all about money legacy and "unconscious bias against money" which is an affliction that she has observed more often in women than in men. Her views on reframing imposter syndrome will inspire you to tackle your money heritage once and for all.
Links:
https://www.facebook.com/DebbieAdamsEntrepreneur
https://www.linkedin.com/in/debbieadamspeoplecan/
Become a full-time supporter of Mia and the podcast at
https://anchor.fm/miavosslive/support
Find Mia On Social Media
here
.
Listen and subscribe to the podcast:
Apple Podcasts
|
Spotify
|
Google Podcasts
|
RadioPublic
|
PocketCasts
|
Anchor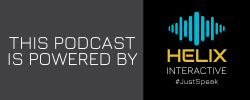 Music Credits:
Inspiring Experience by Rafael Krux
Link: https://filmmusic.io/song/5670-inspiring-experience-
Inspirational Infinity Of Space by WinnieTheMoog
Link: https://filmmusic.io/song/6593-inspirational-infinity-of-space
License: http://creativecommons.org/licenses/by/4.0/