Getting organized may seem like it's talked about a lot but that usually involves a lot of quick fixes & shame-based patterns. Tune in as Mia talks with Professional Organizer, JoAnn Krall – we dive into it! So take some notes because we definitely did.
More about our Guest:
JoAnn Krall is a Professional Organizer who works with people that struggle with organization in their homes, businesses, and life. She started her business, The Sensible Organizer, 16 years ago, but she has been organizing people her entire life. JoAnn combines her former experience as an accountant and direct sales consultant with her ability to organize to help people profit more and stress less. Bonus – you can download this handy guide:
7 Simple Steps to Get Your Paper & Digital Files Organized
Follow JoAnn on all the socials:
Become a full-time supporter of Mia and the podcast at
https://anchor.fm/miavosslive/support
Find Mia On Social Media
here
.
Listen and subscribe to the podcast:
Apple Podcasts
|
Spotify
|
Google Podcasts
|
RadioPublic
|
PocketCasts
|
Anchor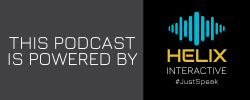 Music Credits:
Inspiring Experience by Rafael Krux
Link: https://filmmusic.io/song/5670-inspiring-experience-
Inspirational Infinity Of Space by WinnieTheMoog
Link: https://filmmusic.io/song/6593-inspirational-infinity-of-space
License: http://creativecommons.org/licenses/by/4.0/