In this episode, Mia is joined by her two good friends Ashley & Layla to discuss their experiences in the dating world including dating apps and … you guessed it … dick pics! We had a lot to say so put your headphones in (because, as always, this podcast is not for delicate ears) and listen up!
About The Guests
Ashley DePaulis is an embodied success expert whose unique brilliance is in understanding the mind-body-spirit relationship and bringing that into the workplace to improve business.
Connect with Ashley: @ashley.depaulis • Instagram photos and videos 
Layla is a #DigitalNomad, #FullTimeTraveler, #Foodie, #Housesitter, #FoodBlogger
Connect with Layla – LaLa (@laheelah_) • Instagram photos and videos
Become a full-time supporter of Mia and the podcast at
https://anchor.fm/miavosslive/support
Find Mia On Social Media
here
.
Listen and subscribe to the podcast:
Apple Podcasts
|
Spotify
|
Google Podcasts
|
RadioPublic
|
PocketCasts
|
Anchor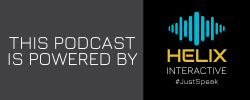 Music Credits:
Inspiring Experience by Rafael Krux
Link: https://filmmusic.io/song/5670-inspiring-experience-
Inspirational Infinity Of Space by WinnieTheMoog
Link: https://filmmusic.io/song/6593-inspirational-infinity-of-space
License: http://creativecommons.org/licenses/by/4.0/