The topic is somatic healing – Don't know what that is? I didn't either. So let's learn about it together with body mind healing coach Rebecca Bee Bromberg.
PS. This episode pairs oh so nicely with Episode 67 (Ayahuasca) and Episode 64 (Kambo)
Topics Covered in this episode:

-What somatic healing is (and why it's a great complement if not an alternative to plant medicine)

– The 90/10 rule: 90% of our thinking is unconscious but it's natural and appropriate to spend 90% of the healing journey on our conscious mind (the 10% of our thinking)
– How to rewire the unconscious mind
More about our Guest:
Rebecca Bromberg
is a body-mind healing coach and recovering perfectionist. She helps professionals and entrepreneurs transform from running on fumes in survival mode to thriving with calm confidence. She is the founder of Finishing School, a thriving community of high-performing professionals learning to heal and rewire their unconscious minds so they can thrive on purpose. She is also the founder of
Sole Clarity
, where she has provided mindfulness-integrated programs for community nonprofits and community-minded for-profits. Rebecca is trained in Mindfulness-Based Somatic Healing and has had a steady mindfulness practice for over 20 years.
Become a full-time supporter of Mia and the podcast at
https://anchor.fm/miavosslive/support
Find Mia On Social Media
here
.
Listen and subscribe to the podcast:
Apple Podcasts
|
Spotify
|
Google Podcasts
|
RadioPublic
|
PocketCasts
|
Anchor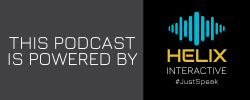 Music Credits:
Inspiring Experience by Rafael Krux
Link: https://filmmusic.io/song/5670-inspiring-experience-
Inspirational Infinity Of Space by WinnieTheMoog
Link: https://filmmusic.io/song/6593-inspirational-infinity-of-space
License: http://creativecommons.org/licenses/by/4.0/