The topic of this episode is ayahuasca & other healing plant medicine modalities and I have two guests! Humberto Alcala (who is a shaman by the way) and Ruger Hebert – they have an ayahuasca retreat center called Mexisoul Retreats / Finca el Pendulo in Jalisco Mexico. Tune in as we discuss all the amazing benefits and do a deep dive into the background of ayahuasca as well as the experience itself.
Humberto Alcala, is best described as a modern-day medicine man. Ten years ago, after several personal experiences with ayahuasca, the medicine led him away from his successful contracting business in California towards becoming a highly respected facilitator – and Shaman – of mental exploration and emotional healing through sacred medicines.  The culmination of this path resulted in training with an experienced traditional Shipibo Shaman, while living amongst the indigenous tribes deep in the Peruvian jungle near Pucallpa Peru. Humberto's background combined with traditional shamanic training provides an effective bridge between the western psychology alongside the native South American medicines.
Ruger Hebert is the creator and director of Mexisoul Retreats.  His connection to plant medicine is a deeply personal one. In May of 2021, while living in Las Vegas, he crossed paths with Humberto in one of his ayahuasca ceremonies. For many years prior he struggled with depression and a general dissatisfaction with life.  The experience was transformative, life changing, and culminated in a journey where he created and now directs ayahuasca retreats at a center called Finca el Pendulo in Jalisco Mexico.
Their mission is to help our guests heal, find their purpose, and connect with their higher selves.
Check out the Kambo podcast episode with Ayla Luna Rae!
Become a full-time supporter of Mia and the podcast at
https://anchor.fm/miavosslive/support
Find Mia On Social Media
here
.
Listen and subscribe to the podcast:
Apple Podcasts
|
Spotify
|
Google Podcasts
|
RadioPublic
|
PocketCasts
|
Anchor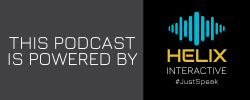 Music Credits:
Inspiring Experience by Rafael Krux
Link: https://filmmusic.io/song/5670-inspiring-experience-
Inspirational Infinity Of Space by WinnieTheMoog
Link: https://filmmusic.io/song/6593-inspirational-infinity-of-space
License: http://creativecommons.org/licenses/by/4.0/