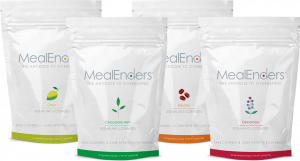 MealEnders provided their product in exchange for my very opinionated opinion!

#ForConsideration #BrandAmbassador #FemaleBuyingPower #ad, #MealEndersQuarantineBuddy
Listen, I have sweets "trigger moments". Like roaring "must have this now" moments. Which is odd because I'm generally NOT a sweets person but when the urge hits, ya better move your hands & feet and get out of my way. So I was curious to see what MealEnders had up its sleeve to help me.
A little about the product:
Cravings Control Lozenges – Curb Your Quarantine Snacking & End Overeating

MealEnders are taste-bud scintillating cravings control lozenges you can take anywhere, anytime to help you beat overeating, master portion control, and curb snacking without drugs or stimulants. Featured on Shark Tank, MealEnders use behavioral psychology and sensory science to help end cravings and bridge the gap in registering fullness after eating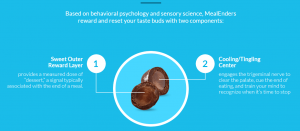 Here is my feedback:
These fun little snackies are fascinating. The packaging has the word "scintillating" (which I totally love) and, I gotta admit, these little lozenges pack a tasty punch and DOES interrupt my weird little cravings & helped me get past that weird strong urge moment.
Here's the key – don't go all crunch crunch on it – you need to savor the process (confession: I crunch crunched the first one because I was so eager to try it
Flavors:
Chocolate Mint – chocolate draped (love that word for this) around a tingling mint center
Cinnamon – cinnamon cream cheese coating melts into a tingle apple cinnamon center
Citrus – Key lime confectionary coating melts into a tingling citrus center
Mocha – chocolate melts into a tingling coffee center
Now lookit, initially I bypassed Cinnamon & Citrus and went right for the chocolate & mocha (see my original confession about the sweets trigger moments – they usually involve chocolate). I'm so glad I gave both of those flavors a try. The cream-cheese coating on the Cinnamon flavor was super lush and the Citrus key-lime accent was very poppy & bright. Yes, I said what I said. Poppy (as in upbeat) and bright!
Want to try the products? Order at MealEnders.com and use the code MIA20 for (you guessed it) …. 20% off your first order!