Product was provided in exchange for my opinionated opinion of the Frontpoint Home Security System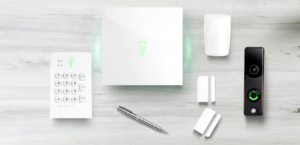 Considering how crazy the world can be, I was happy to find a security system that was easy to use & provided a sense of security without overwhelming me! Frontpoint Security is Frontpoint is one of the nation's top-rated smart Home Security solutions—complete with a 4.6 star Trustpilot rating and an A+ track record from the BBB. In addition, they back their products with a 30-Day Risk-Free Trial and 3-year warranty, so your investment is protected too. (because I haaate wasting money!)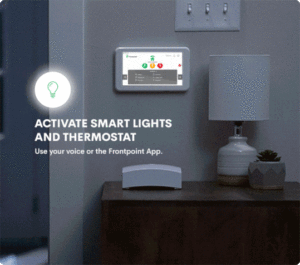 Not only does it protect you from things OUTSIDE the house trying to break in, but Frontpoint also helps you manage everything going on INSIDE the house. Their state-of-the-art video technology adapts to your schedule to know the difference between actual threats and false alarms. I was able to set my home automation preferences with the one-touch control through the Frontpoint App. Ooo, also, you can use your voice to lock doors, turn on lights, and more with Alexa, Siri or Google Home (I use Google Home and it worked great)
Here are a few fun facts & observations about #FrontpointSecurity:

Being able to see what's going on with the interior camera is GREAT. I had one night where I was at home by myself upstairs and was able to see what was on the stairs (see photo of my boyfriend in the daylight – I captured this shot on my phone!)

You can change the setting to take into account active pets (my cat is a lurker) as well as kids going in & out (see camera options)

The fact that I can summon emergency services is KEY. Realizing that you can have security and not operate from a fear-based mindset, is a game-changer for me. The only thing that scared me was when I accidentally tripped the alarm! Luckily, it was during set up and it was not connected to local police & fire (or that would have been embarrassing!)

Free DIY installation (see video)

Professional monitoring service

Home automation capability

Secure, 100% wireless connection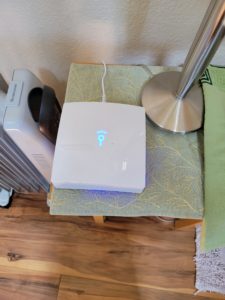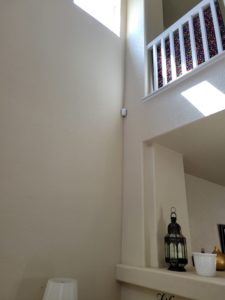 Worried about spying & lack of privacy when you have the camera in your home? Don't be! Frontpoint has a track record of ZERO camera hacks. Frontpoint made sure to implement strict security protocols designed with its customers' privacy in mind, use some of the highest-quality equipment in the industry, and rely on 256-bit AES encryption, one of the protocols used by U.S. banks and the military to protect sensitive information. These just a few of the many steps Frontpoint has taken to protect the privacy of its users.
 
In addition, their cameras are incredibly secure, easy to set up AND they have top technology features and video analytics. For example, these cameras can tell the difference between a person, animal, or car. (HELLO, that's a plus in my busy pet & kid-filled household). They have four different cameras:
Indoor (that's what I have),
Outdoor,
Doorbell (I need this one too!)
Premium Indoor camera – this is the one I'm upgrading to: True HD video, Bluetooth speaker and an echo-cancelling microphone. Digital pan and tilt, wide-angle lens for a full 180° view, and enhanced zoom capabilities. Initiate two-way audio calls with other users right through the Frontpoint App. FANCY!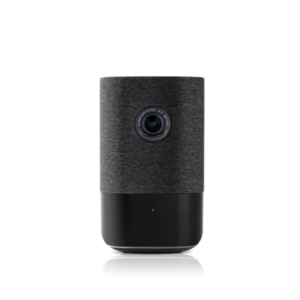 So many options! A short list of Add On Equipment:
Frontpoint touchscreen
Glass break sensor
Garage sensor
Smoke and heat sensor
Carbon monoxide sensor
Flood sensor
Doorbell camera
Outdoor security camera
Indoor camera
Smart door lock
Smart light bulb
Keychain remote
Panic pendant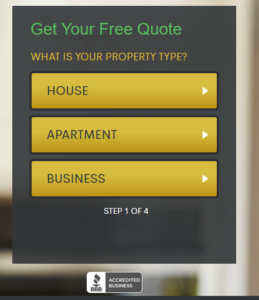 Want your own system? Go to FrontpointSecurity.com and use the code MIA15 at check out for 15% off your order (does not apply to monitoring)