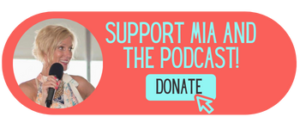 On this inaugural episode of the Shit We Don't Talk About podcast; Mia chats with Drew Linsalata, podcast host, two-time bestselling author of The Anxious Truth and An Anxiety Story (update: check out the newest book: "7 Percent Slower") and anxiety, and agoraphobia overcomer. Drew brings up topics that cause shame and embarrassment on the regular to break the stigmas surrounding the treatment of mental health disorders and how anxiety medications simply mask the real issues.
Click to Listen: Blogpost Reading
A survivor of an anxiety disorder and agoraphobia since his first panic attack hit in 1986 when he was nineteen, Drew has spent a tremendous amount of time doing nerd-level research into the behavioral sciences and cognition theory to better understand what was affecting him and others. That spun off into him helping other people with their problems, and now, he has made that a huge part of his life. 
Three takeaways from this episode of the Shit We Don't Talk About podcast.
Drew explains the difference between anxiety and anxiety disorders that even some therapists don't understand! Here's a hint: the answer has to do with avoidance and learning not to fear.

What doctors and other mental health professionals won't tell you about antidepressants and why they may not actually be helping you. (In no way, shape, or form is the

Shit We Don't Talk About

show advising you not to take your prescribed medications without talking to your doctor. Mia and Drew are not doctors, and information they share is not to be construed as medical advice.) In Drew's case, he discovered medication was not helping him.

There's a productive way to get through your anxiety disorder and reclaim your life. It involves work you won't like, but in many cases, Drew's approach, which is similar to exposure therapy, is extremely helpful, long-lasting, and even permanent.
After Drew put himself through the paces of managing his anxiety disorder, his life has massively changed. Now just two or three times a year, he experiences panic. Because it will never go away. You are human, after all. And he is, too. But when anxiety pops up, it's not a disaster anymore. It's more annoying. 
That's why you need to listen to this episode of the Shit We Don't Talk About podcast. We really don't talk about the hard work that DOES solve the problem when it comes to anxiety disorders. It is grueling, mechanical rote, unglamorous, uncomfortable, and scary. So nobody wants to talk about that! (Making it the perfect topic for this show!) 
Remember, when we commit to talking about the shit we don't talk about, we'll be okay.
Til next week. Tune in. Turn on. Talk.
About Drew Linsalata
Drew is the creator and host of The Anxious Truth, a slightly unorthodox anxiety podcast that's been in full swing since 2014. With over 500,000 downloads (and growing), The Anxious Truth has spawned a large, vibrant, and engaged social media community of amazing humans supporting, inspiring, encouraging, and empowering each other to overcome anxiety and fear. Having suffered from anxiety, panic disorder, agoraphobia, and depression several times over a 20 year period, Drew got it together once and for all in 2008.  Since then life has been happy, productive, and "normal" (although we'd all be hard-pressed to define normal at times). For the last 15 years, Drew has been active in the online anxiety community, working to use his experience and understanding to help those that are following down the path he's traveled.  His no-nonsense approach to these problems and willingness to provide direct, actionable advice even when it might not be easy to hear, has established him as a unique voice in the community.
Find Drew online at theanxioustruth.com
Become a full-time supporter of Mia and the podcast at
https://anchor.fm/miavosslive/support
Find Mia On Social Media
here
.
Listen and subscribe to the podcast:
Apple Podcasts
|
Spotify
|
Google Podcasts
|
RadioPublic
|
PocketCasts
|
Anchor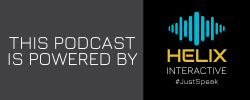 Music Credits:
Inspiring Experience by Rafael Krux
Link: https://filmmusic.io/song/5670-inspiring-experience-
Inspirational Infinity Of Space by WinnieTheMoog
Link: https://filmmusic.io/song/6593-inspirational-infinity-of-space
License: http://creativecommons.org/licenses/by/4.0/