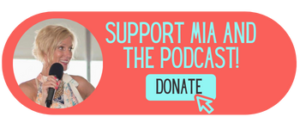 On the 11th episode of Shit We Don't Talk About, Mia learns how to be a Dick from guest Marc Ensign, author of the book Be a Dick: How One Person Can Change the World in the Most Unexpected Way. And the book is not what you think at all!
This story of Marc's friend, Dick, started out as a blog that Wil Wheaton (yes, that Wil Wheaton!) took viral. Marc was inspired by the way Dick lived his life and how he took kindness to the extreme, and then (boom!) a book was born! 
If it took Marc 18 go-rounds of writing to get his book into our hands, we can definitely give him the stage to learn what we don't know about kindness. 
Three takeaways from this episode of the Shit We Don't Talk About podcast.
It's not unheard of to really start your life after 40.

You can be a nice person and extraordinarily successful. The two are not mutually exclusive.

Be a Dick

is about "being" period. Be Humble, Be Present, Be Generous, etc. Every chapter title gives us a goal outside of ourselves.
This isn't butthead humor, but it's a tongue-in-cheek prolonged look at the practical application of how to be a good guy and gal. That is exactly why we love this book. So many times, authors make statements and don't support what they say, not Marc. Maybe it's even a guide to being a more impactful and lovely human.
You need to listen to this episode of the Shit We Don't Talk About podcast to be inspired to take the shot, to go for it when you want to do something crazy kind. Marc is proof that when you stop overthinking an overwhelmingly cool idea, it can actually turn out to be so amazing it makes you cry. It made Mia cry…and the people on her team cry! So, if you want to cry, all you have to do is learn how to Be a Dick.
About Marc Ensign
Marc's story began when he was a kid who just wanted to change the world. Upon realizing that it might take a little longer than anticipated, he got sidetracked and found himself playing bass on Broadway with the Tony Award-winning show Rent. Marc was completely unqualified but had a gift for marketing himself, and the rest is Broadway history.
Fast-forward a bunch of years, and Marc is  now "The Big Cheese" at LoudMouse, a branding and digital marketing agency specializing in making some of the world's most inspiring people and organizations impossible to ignore.
Find Marc online at his website.
Become a full-time supporter of Mia and the podcast at
https://anchor.fm/miavosslive/support
Find Mia On Social Media
here
.
Listen and subscribe to the podcast:
Apple Podcasts
|
Spotify
|
Google Podcasts
|
RadioPublic
|
PocketCasts
|
Anchor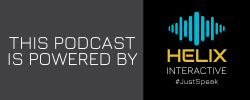 Music Credits:
Inspiring Experience by Rafael Krux
Link: https://filmmusic.io/song/5670-inspiring-experience-
Inspirational Infinity Of Space by WinnieTheMoog
Link: https://filmmusic.io/song/6593-inspirational-infinity-of-space
License: http://creativecommons.org/licenses/by/4.0/