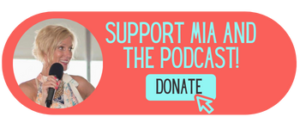 On the lucky 13th episode of Shit We Don't Talk About, Mia dishes with Tomika Bryant of Life in Pumps. Tomika is an organic lifestyle blogger, activist, and Philly girl, so you know she has thoughts on the nonsense of this election, agreeing to disagree, drawing lines in the sand, and cancel culture. 
As a black woman talking with a white woman and vice versa, this episode is real and goes to places most people don't dare to go. A note as you read about it: Mia and the rest of the crew want you to remember if you're lucky enough that your rights are not up for debate, consider voting for those whose rights are–those are the kind of places we're going. 
Three takeaways from this episode of the Shit We Don't Talk About podcast.
Cancel culture is a calling-it-out culture. When people don't want to tolerate unacceptable behavior, it's very needed!

This is not the time for cafeteria religion. An example of this is being pro-life for white women only. (Didn't know that was a disgusting thing, huh?)

Loving others is a noble and worthy goal, but it's an empty platitude without action behind it. Besides, when that is a response to people asking for change, it is invalidating.
As we peel away the layers, understand if you are white and confused, it is not a black person's job to explain their histories of oppression or how the system has been rigged against them for centuries. Theirs is a special pain we are not allowed to exploit by asking them to relive it. 
You need to listen to this episode of the Shit We Don't Talk About podcast to understand that silence is complicit. If you think that not being racist is enough, it's not! We must be anti-racist! Besides, sorry, not sorry to make you a little paranoid, but people are noticing what you are not posting.
About Tomika Bryant
Tomika is a wife and mother of two teenagers (ages 14 and 16), the Bio-Chemist turned sports mom, helps other busy moms navigate parenthood, staying relevant and stylish through her popular blog Life in Pumps.  Tomika and her family reside in the suburbs of Philadelphia but love exploring the sights and sounds of the city.  She believes that life is an adventure and is often found using planes, trains, and automobiles. Tomika has appeared on Dr. Oz and the Q Show discussing the importance of wellness and balancing life. She has also been included in several major publications such as Essence and Good Housekeeping. She is the creator of Tea Talk Thursday. and co-host of Happy Hour with Camp Squads.  When not behind her laptop, you can catch Tomika reading, bike riding, shopping, breaking bread or toasting with friends, coaching lacrosse, volunteering with Jack and Jill of America, Girl Scouts of America, Zeta Phi Beta Sorority Inc, as well as supporting fellow breast cancer survivors.
Find Tomika online here:
Become a full-time supporter of Mia and the podcast at
https://anchor.fm/miavosslive/support
Find Mia On Social Media
here
.
Listen and subscribe to the podcast:
Apple Podcasts
|
Spotify
|
Google Podcasts
|
RadioPublic
|
PocketCasts
|
Anchor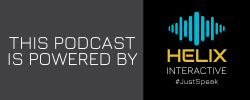 Music Credits:
Inspiring Experience by Rafael Krux
Link: https://filmmusic.io/song/5670-inspiring-experience-
Inspirational Infinity Of Space by WinnieTheMoog
Link: https://filmmusic.io/song/6593-inspirational-infinity-of-space
License: http://creativecommons.org/licenses/by/4.0/