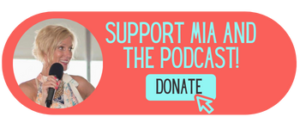 On the 17th episode of Shit We Don't Talk About, Cheri Yazzie is giving us permission to not give a fuck. As an energy healer with her cool-ass business, Fulfilled AF, she is teaching us all about boundaries today and learning how to be happy where you are.
Learning to love where she is and who she is wasn't an automatic feeling for Cheri. She had to focus on how to heal her past and her energy and allow herself to have it all and enjoy it–despite the challenges we all have.
Three takeaways from this episode of the Shit We Don't Talk About podcast. 
Do your public and private persona match? You can feel out of alignment if you're living as two different people.

You can unfuck yourself even if you think it's too late. 

No one is going to create and defend a boundary for you. 
Establishing boundaries isn't automatic, so if you've felt like you're not very good at this, don't worry so much! Get back on that boundary wagon and try again. It's like trying anything new; you just need to keep at it until it sticks. 
Remember, changing involves grieving. It's very normal when you are changing a dynamic between two people that it will be hard to let go and accept that things are going to be different. Allow yourself the space to feel what you need to without judgment. And you know how you hold space for others? Try that on yourself. Especially this year. It's mandatory for good survival.
To reach out to Cheri, visit her site: Fulfilled AF. 
Thanks for tuning in to Shit We Don't Talk About. If you like what we have to say, please share this episode, and leave us a review—especially if it's a nice one. And if you really liked this episode, head over to ShitWeDontTalkAboutPodcast.com/patrons and become a full-time supporter of the podcast. There you can also subscribe and get updates on upcoming episodes as well as read all the show notes. 
Remember, when we commit to talking about the shit we don't talk about, we'll be okay.
Til next week. Tune in. Turn on. Talk.
Become a full-time supporter of Mia and the podcast at
https://anchor.fm/miavosslive/support
Find Mia On Social Media
here
.
Listen and subscribe to the podcast:
Apple Podcasts
|
Spotify
|
Google Podcasts
|
RadioPublic
|
PocketCasts
|
Anchor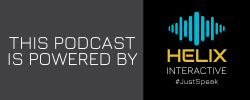 Music Credits:
Inspiring Experience by Rafael Krux
Link: https://filmmusic.io/song/5670-inspiring-experience-
Inspirational Infinity Of Space by WinnieTheMoog
Link: https://filmmusic.io/song/6593-inspirational-infinity-of-space
License: http://creativecommons.org/licenses/by/4.0/