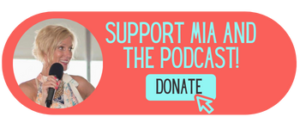 On the 18th episode of Shit We Don't Talk About, we're bringing sexy back, or sex, as it is in 2020–where everything sucks, and the points don't matter. Sex is Corbin Knight Dixon's gig. He's a sexuality educator, consultant, learning coach, and advocate. Today, he's got the tea on everything X-rated.
Corbin is a veteran uncomfortable convo wielder since the ripe ol' age of 15 when he volunteered at Planned Parenthood, so he feels pretty at home on our set. It's sex-simpatico, apparently. 
Three takeaways from this episode of the Shit We Don't Talk About podcast. 
If you're grieving the loss of your old life in the midst of the pandemic, partnered sex and intimacy can actually be used as part of your healing modality. Winner, winner, chicken dinner for the best treatment evah!

Corbin is in the business of shame-breaking. If you can relate, make sure you listen to the whole show!

Sadly, kids and teens aren't getting the info they need on sex right now, and so they're turning to TV shows and porn. They're not learning what they need to with this isolation that's making the classes they might take unavailable.
Skin hunger and sex are going hand in hand in this age. People are isolated, and times are smacking of HIV when you needed to trace who you were with. One option Corbin brought up was the fact that folks were testing the waters of telesex, sex over Zoom, or other video options, which still provide a release and a connection, but it's completely safe. And if you like to fly solo, then this is also a great time to learn what you like and to take a moment to explore. How's that for some homework? And BTW, get rid of any shame that you might feel. 
To reach out to Corbin, visit his site: https://www.corbinknightdixon.com/
And if you want to learn more about healthy sexuality, check out the Gottman Institute. It's Corbin-approved!
Thanks for tuning in to Shit We Don't Talk About. If you like what we have to say, please share this episode, and leave us a review—especially if it's a nice one. And if you really liked this episode, head over to ShitWeDontTalkAboutPodcast.com/patrons and become a full-time supporter of the podcast. There you can also subscribe and get updates on upcoming episodes as well as read all the show notes. 
Remember, when we commit to talking about the shit we don't talk about, we'll be okay.
Til next week. Tune in. Turn on. Talk.
Become a full-time supporter of Mia and the podcast at
https://anchor.fm/miavosslive/support
Find Mia On Social Media
here
.
Listen and subscribe to the podcast:
Apple Podcasts
|
Spotify
|
Google Podcasts
|
RadioPublic
|
PocketCasts
|
Anchor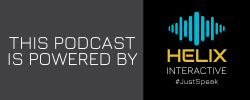 Music Credits:
Inspiring Experience by Rafael Krux
Link: https://filmmusic.io/song/5670-inspiring-experience-
Inspirational Infinity Of Space by WinnieTheMoog
Link: https://filmmusic.io/song/6593-inspirational-infinity-of-space
License: http://creativecommons.org/licenses/by/4.0/