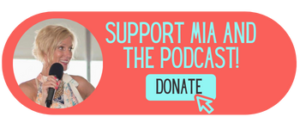 On the 19th episode of Shit We Don't Talk About, Erin Moore's got the scoop on healing trauma, dogs, and business. We think that's the perfect hat trick! Besides, it is high time that we start healing trauma and not retraumatizing ourselves, right? We're all about the good vibes.
Trauma is in everyone's wheelhouse, and childhood anxiety is not far behind for many people. Since this is the case, it is more critical than ever that we approach healing without shame. It's tough to do, but that's why we have Erin. And she has done something really cool, which is working with dogs to help heal her trauma. Unbeknownst to us, the dog training world is filled with women who have turned to animals to get and receive love because, to them, humans hurt.
Three takeaways from this episode of the Shit We Don't Talk About podcast. All Posts
Do you know the difference between the feelings brought on by your "gut" or "instinct?" Did you know there was a difference? Us either.

Traumatized people look for an external means of healing rather than recognizing what is in their control. Not to sound corny, but healing comes from within.

One of the reasons people stay in abusive relationships is because they don't have a home for their pet. Keep this in mind if you find yourself trying to help someone get to safety.
One of Erin's fave sayings is, "Whether you're drowning in a teaspoon or drowning in an ocean, you're still drowning." We want to be so careful not to minimize our pain by saying, "But this person had it worse." Are you doing that? Erin advises on what to do to help yourself. Here's a hint: put on your oxygen mask first. People dealing with trauma make pledges to care for others in the ways they weren't cared for. Overdo this, and boom! Drowning.
To reach out to Erin, visit her site: www.dogbizcoach.com.
Become a full-time supporter of Mia and the podcast at
https://anchor.fm/miavosslive/support
Find Mia On Social Media
here
.
Listen and subscribe to the podcast:
Apple Podcasts
|
Spotify
|
Google Podcasts
|
RadioPublic
|
PocketCasts
|
Anchor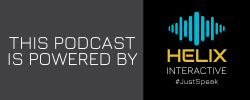 Music Credits:
Inspiring Experience by Rafael Krux
Link: https://filmmusic.io/song/5670-inspiring-experience-
Inspirational Infinity Of Space by WinnieTheMoog
Link: https://filmmusic.io/song/6593-inspirational-infinity-of-space
License: http://creativecommons.org/licenses/by/4.0/