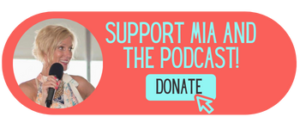 On the 23rd episode of Shit We Don't Talk About, we welcome Sagan Morrow to discuss ethical non-monogamy and polyamory and break the mystery and myths wide open. She is a romantic comedy novelist and productivity strategist, hobbyist burlesque dancer, and she identifies as polyamorous.
The idea that there's only one person that we can be romantically in love with is outdated. 
What ethical non-monogamy does is step away from our traditional understanding of what romantic relationships need to be and flip it on its head. We can step outside of what society tells us we need to do, escaping the conformity of traditional relationship styles and the expected relationship structures within society and make our own rules about our relationships.
Three takeaways from this episode of the Shit We Don't Talk About podcast:
We really need to tune into what we want, rather than what we're told we should want. There are far too many people out there who are just not happy with their lives seemingly because they didn't actively make a choice of what they wanted to do and just did what they believed they were "supposed" to do.

There are many variations of what ethical non-monogamy is, and each person gets to determine what that means and what those boundaries are for them. It's all about freedom. We get to define things ourselves, create our own labels, and we get to have nuance with them and that definition might evolve over time – and that's more than okay.

When exploring polyamory and ethical non-monogamy, start from a safer space, a place that doesn't feel like it's so far out of your comfort zone. Approaching it the way you would your friendships – you can have love for more than one friend – helps when you consider your romantic relationships.
Sagan started from her safe space, which is writing. Its how she wound up writing her polyamorous passion series that explores polyamory and ethical non monogamy through the lens of romantic comedy. Its given readers a chance to see a different type of love triangle, to see romance happening in all kinds of different ways. And it's helped others start to ask what freedom looks like in their own relationships.
When asked what some of the questions people can ask themselves when exploring polyamory and ethical non-monogamy, Sagan says "really just sit down and think about what do I want from my life? All other things aside, if I could have everything I want, what would that look like? And really just looking at absolutely everything if I could have everything I possibly wanted?
What would it be? Not looking at what's realistic at all, just thinking about what do I actually want?" That's a good place to start.
We think so too.
To stay up to date and get the behind-the-scenes scoop on Sagan's writing journey, you can tune into the Indie Author Weekly podcast, or visit SaganMorrow.com to access productivity resources.
You can connect with Sagan here:
Website: www.saganmorrow.com
Facebook: https://www.facebook.com/livingintherealworld
Twitter: @saganlives 
Become a full-time supporter of Mia and the podcast at
https://anchor.fm/miavosslive/support
Find Mia On Social Media
here
.
Listen and subscribe to the podcast:
Apple Podcasts
|
Spotify
|
Google Podcasts
|
RadioPublic
|
PocketCasts
|
Anchor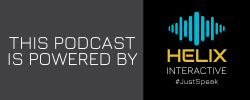 Music Credits:
Inspiring Experience by Rafael Krux
Link: https://filmmusic.io/song/5670-inspiring-experience-
Inspirational Infinity Of Space by WinnieTheMoog
Link: https://filmmusic.io/song/6593-inspirational-infinity-of-space
License: http://creativecommons.org/licenses/by/4.0/