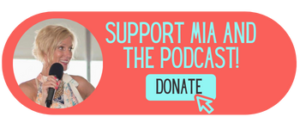 Let's do another episode of Shit We Don't KNOW About!  Join Mia and Drew as they dish, reach random and largely unjustified conclusions, tell jokes, and express opinions about the topics of the day.  In this episode:
Reddit kicks some hedge fund ass
AOC Torches Ted Cruz
Marjorie Taylor Greene is batshit crazy, and
White House Press Secretary Jen Psaki is a SAVAGE!
Find Drew and HELIX Interactive at https://helix-interactive.com.
Find Drew's podcast – The Anxious Truth – at https://theanxioustruth.com.
Become a full-time supporter of Mia and the podcast at
https://anchor.fm/miavosslive/support
Find Mia On Social Media
here
.
Listen and subscribe to the podcast:
Apple Podcasts
|
Spotify
|
Google Podcasts
|
RadioPublic
|
PocketCasts
|
Anchor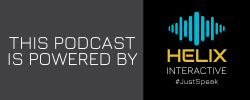 Music Credits:
Inspiring Experience by Rafael Krux
Link: https://filmmusic.io/song/5670-inspiring-experience-
Inspirational Infinity Of Space by WinnieTheMoog
Link: https://filmmusic.io/song/6593-inspirational-infinity-of-space
License: http://creativecommons.org/licenses/by/4.0/