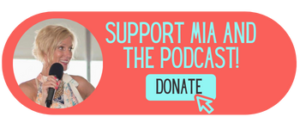 On Episode 28 of Shit We Don't Talk About, Mia chats with therapist Jenna Overbaugh about pregnancy, postpartum OCD, and mental health in general when it comes to pregnancy and being a new mom.
Click to Read: Podcast Transcript
Click to Listen: Blog Audio Reading
Jenna has been a working therapist specializing in OCD and anxiety disorders for over 10 years.  While you would think that this would prepare Jenna for all the mental health challenges of pregnancy and new motherhood, this could not have been more untrue.
In Jenna's own words:
"My son came in 2018 and rocked my world.  It wasn't long until I was waking my husband up in the middle of the night asking for reassurance, and having to pull over on the side of the road to make sure I didn't accidentally/purposefully leave my son in the grocery store. "
HIGHLIGHTS
New moms expect to instantly bond with their babies.  Love at first sight, right?  Not always.  Jenna struggled with this, as many women do!

Obsessive, intrusive, irrational thoughts are the hallmark of OCD, including postpartum OCD. Along with those obsessive thoughts, someone with OCD will feel driven to engage in compulsive physical or mental behaviors and rituals designed to ease the anxiety and discomfort those scary thoughts can trigger. You know that the thoughts are irrational and that you should not pay attention to them, but you feel powerless against them and against the rituals you feel you must engage in to calm down or remain safe. The cycle can quickly spiral out of control left unchecked.

Mental health care in the pregnancy and postpartum context is woefully lacking in most cases.  Cursory mental health screenings focused on detecting depression often miss the mark, totally ignoring the anxiety side of the equation.  New moms may be left to fend for themselves, told that they are fine and that it's time to get back to living life as usual … except with a brand new baby and barrels full of overlooked mental health challenges to face.

The shame surrounding pregnancy and motherhood mental health issues becomes a major problem.  These problems are marginalized, dismissed, and siloed to the point where new moms struggling with depression, anxiety, or both, are often left to fend for themselves once the baby arrives.  Suffering in silence, afraid to talk about the down and dirty details of mental health problems, many women are left alone and bathed in feelings of shame and inadequacy.

Advocating for yourself is critical.  When you know something is wrong, something is wrong!  Speak up.  Be persistent.  Do not accept being told that the way you are feeling is normal and no big deal.

Finding support is important.  Jenna looked for new mom support groups in her area but could not find any … so she started her own!  Being able to compare experiences with other new moms, normalize your experiences, and know that you are not struggling alone can make a huge difference.  

Finding the right mental health professionals to help you along is also important.  Postpartum depression, OCD, and trauma-based problems are best treated by specialists. Not all therapy is the same.  The gold standard for OCD and anxiety treatment is exposure and response prevention, so look for a therapist that practices in that area. Yes, this is scary, and it's hard work, but it works. Do not be afraid to interview as many potential therapists as it takes to find the right fit!
More from Jenna on the need to create a support system around these topics:
"I feel so passionately for the mom community because the medical system is *so* ill-equipped to help moms.  Moms get a 6-week depression screen that is embarrassing to fill out with no mention or prompt about anxiety, OCD, trauma, or other difficulties.  Podcasts/social media are great ways of accessing moms and getting this information and solidarity to them when the medical/mental health system otherwise fails. "
RESOURCES
FINDING JENNA ONLINE
Become a full-time supporter of Mia and the podcast at
https://anchor.fm/miavosslive/support
Find Mia On Social Media
here
.
Listen and subscribe to the podcast:
Apple Podcasts
|
Spotify
|
Google Podcasts
|
RadioPublic
|
PocketCasts
|
Anchor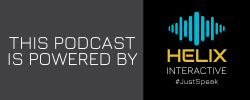 Music Credits:
Inspiring Experience by Rafael Krux
Link: https://filmmusic.io/song/5670-inspiring-experience-
Inspirational Infinity Of Space by WinnieTheMoog
Link: https://filmmusic.io/song/6593-inspirational-infinity-of-space
License: http://creativecommons.org/licenses/by/4.0/