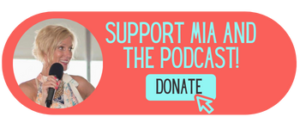 On the latest episode of  Shit We Don't Talk About we talk about "sex baby".  Who doesn't love a good Salt n' Pepa lyric right? And what better guest to chat with than master coach, sex therapist, and licensed therapist Leslie Gustafson.  Leslie discusses sex and intimacy, and how to take charge of your experience. This episode is for all, no matter how you present, and we'll be serving up some great insider tips!
Click to Read: Podcast Transcript
Click to Listen: Blog Audio Reading
THE HIGHLIGHTS
Women! First and foremost, embrace the idea that sex is for you!

It's a part of your whole personality and your wholeness.

When we think about women and sexuality, we realize what women have had to traverse to move into a place of sexual permission and empowerment.

Historically, sex education has been clunky, or taboo.

Traditionally women aren't supposed to like sex. This means women have generally been afraid to talk about sex at all.




One in four women has been traumatized by a sexual experience.




Sadly, women often need permission to go after what they want, to know that they are sexual and that it is good. 

There's fear surrounding being a sexual woman, and about sexuality in general. For many women, there is anxiety that shows up around wanting to be sexual.

So often, it is about him…making sure his needs are getting met.

Often the man is driving the experience, but everyone is responsible for themselves in the bedroom.




When women free up their sexual lives, it affects their whole life.

An empowered woman in the bedroom is an empowered woman everywhere!


Leslie's personal experience was based on a lack of sexual education and sexual naivety.  Being married to a man who was addicted to porn and being unable to satisfy those needs eventually leading to his infidelity and eventual divorce.




Perimenopause, menopause, and post-menopause are real issues in this context!  They have dramatic impacts on sexual drive, feelings, and pleasure (or lack thereof).
About Leslie
Leslie Gustafson is a master coach, AASECT sex therapist, and a licensed therapist with over 30 years of experience. She works exclusively with women, coaching them to create success in every area of their lives. Leslie's goal is to teach women "To Live Successful, Confident Passionate Lives & Thrive Relationally."   Leslie has been seen on multiple popular TV and news shows and has been featured as a regular guest expert for Fox 31's Emmy Award-Winning "Everyday Show". Leslie is also co-author of  Amazing Intimacy and is the host of The Smart Sex Podcast that has charted worldwide. Leslie is married to the love of her life and coach husband Doug for 24 years. They have 2 sons and 4 grandkids.
Become a full-time supporter of Mia and the podcast at
https://anchor.fm/miavosslive/support
Find Mia On Social Media
here
.
Listen and subscribe to the podcast:
Apple Podcasts
|
Spotify
|
Google Podcasts
|
RadioPublic
|
PocketCasts
|
Anchor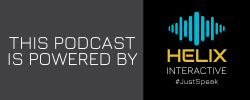 Music Credits:
Inspiring Experience by Rafael Krux
Link: https://filmmusic.io/song/5670-inspiring-experience-
Inspirational Infinity Of Space by WinnieTheMoog
Link: https://filmmusic.io/song/6593-inspirational-infinity-of-space
License: http://creativecommons.org/licenses/by/4.0/