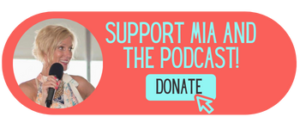 On this episode of Shit We Don't Talk About, guest educator, trainer, and advocate Corbin Knight-Dixon returns to talk about how men are great!  Well, Corbin talks about how men CAN be great, by getting rid of toxic masculinity.  Corbin has been active for over 15 years in the fields of sexuality education, public health, sexual violence prevention, and healing justice.  It's a great conversation about a sometimes difficult and divisive topic.
Click to Read: Podcast Transcript
THE HIGHLIGHTS
The toxic masculinity issue starts with an acknowledgment of the harm done by empowered, privileged white men throughout history.
The solution has to include engaging the very people that have caused harm. This is difficult but vital.
"Brave space"  – a space where all parties can be brave enough to have open, honest conversations is critical.
Toxic masculinity, in Corbin's view, is really toxic patriarchy. This isn't necessarily about personality traits as it is inter-generational privilege and the beliefs it promotes.
Tearing down toxic beliefs built on inter-generational privilege is often met with resistance. "Not all men" may be true, but it is also a serious impediment to the open conversation and exchange of ideas so vital to solving this problem.
Moving beyond the "me" focus and acknowledging that interconnectedness trumps individual achievement and privilege is difficult because it is often viewed as taking away the "entitlements" of white male privilege.
Part of this issue is certainly rooted in the image of masculinity promoted in popular culture.  Violence. Aggression. The image of the white male as the automatic protector, savior, and arbiter of what is right, just, and proper. This is how pop culture has portrayed masculinity and defined the male role for the most part through the years.
Often the discussion about toxic masculinity is dominated by people that do not identify as male or masculine. Reaching out to include men is important and has to happen.
"Honor the intentions. Own the impact." To Corbin, this means starting with accepting that these difficult conversations are rooted in good intentions but continuing with being aware of the impact they have on the parties involved.
One great way to get these conversations going is to include a celebration of the positive aspects of masculinity. We can't vilify the negative without also celebrating the positive. This can help remove the "attack-ness" of the toxic masculinity discussion.
Episode Links
Mindful Masculinity Workbook: https://www.akpress.org/mindful-masculinity-workbook.html
Corbin on Shit We Don't Talk About Episode 18: https://miavoss.live/episode-018-sex-in-the-time-of-covid/
Find Corbin Knight-Dixon online at https://corbinknightdixon.com
Become a full-time supporter of Mia and the podcast at
https://anchor.fm/miavosslive/support
Find Mia On Social Media
here
.
Listen and subscribe to the podcast:
Apple Podcasts
|
Spotify
|
Google Podcasts
|
RadioPublic
|
PocketCasts
|
Anchor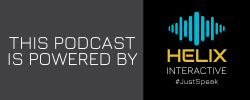 Music Credits:
Inspiring Experience by Rafael Krux
Link: https://filmmusic.io/song/5670-inspiring-experience-
Inspirational Infinity Of Space by WinnieTheMoog
Link: https://filmmusic.io/song/6593-inspirational-infinity-of-space
License: http://creativecommons.org/licenses/by/4.0/