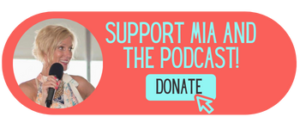 On the second episode of Shit We Don't Talk About; Mia chats with Jessica Sidener, the creator of a Night Out with the Girls  and the topic of the day is boobs! So you know you want to listen up! Jessica is a breast cancer survivor whose initiative is moving women (and anyone with breast tissue) to learn about early detection.
Click to Read: Podcast Transcript
People don't talk about breast health, which is what makes it a perfect subject for this podcast!
After feeling shy about talking about her breast health, and being diagnosed in her late thirties, Jessica, who has no family history and wasn't even due for her mammogram, has made huge strides in talking about herself and in helping others do the same. And we need to talk about breast health. All of the population has breast tissue after all!
When her husband, Tylor, passed away, Jessica realized that she had better get serious about her health. She jokes he had been in charge of checking her girls, but his death prompted her to get serious about self-examinations. She realized she should never be dependent on anyone else to take care of her health. She also realized that we need to decrease isolation and increase connection. That's when Night Out with the Girl was born.
Three takeaways from this episode of the Shit We Don't Talk About podcast.
Be your own advocate and insist on having people on your healthcare team who will listen to you. 

You can have breast cancer and not need to have extensive chemotherapy, radiation or a double mastectomy. Catch it early, and your journey can be very different than what you might assume.

Why you need a boobie buddy.
The consensus is that women have their shit together and that they are taking care of their health as they are taking care of their lives. On the outside looking in, certain women seem so organized and elegant (we all know these ladies!), but Jessica shares that behind the scenes, this is not the case. Women don't know how to do the self-exams. They don't take the time to get to their doctor appointments, and they put it off–of course, even more so, in a pandemic.
Night Out with the Girls features breast cancer survivors, different healthcare providers, and a facilitator or emcee. Nights are held virtually or in-person, and corporations and organizations hire Jessica and her team to come in and educate their employees on how to detect breast cancer early. 
That's why you need to listen to this episode of the Shit We Don't Talk About podcast. We really don't talk about what we feel is embarrassing–our breasts! And for no good reason. Let's debunk that perception right now!
About Jessica
Jessica is the founder and CEO of Night Out with "The Girls", which provides unique events where women learn all about early breast cancer detection in a manner that excuses comfort, conversation and connection (and tons of fun)! Along with being a breast cancer survivor, Jessica is a widow. Her late husband passed away in June 2016 as a result of suicide. She is passionate about using crazy hard times in her life to serve and inspire others. She enjoys creating opportunities that allow people to tackle tough topics that life can throw our way.
Follow Night Out with The Girls at:
https://nightoutwiththegirls.com/
https://www.facebook.com/NightOutWithTheGirls/
https://www.instagram.com/nightoutwiththegirls/
Become a full-time supporter of Mia and the podcast at
https://anchor.fm/miavosslive/support
Find Mia On Social Media
here
.
Listen and subscribe to the podcast:
Apple Podcasts
|
Spotify
|
Google Podcasts
|
RadioPublic
|
PocketCasts
|
Anchor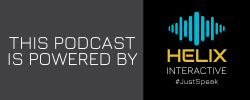 Music Credits:
Inspiring Experience by Rafael Krux
Link: https://filmmusic.io/song/5670-inspiring-experience-
Inspirational Infinity Of Space by WinnieTheMoog
Link: https://filmmusic.io/song/6593-inspirational-infinity-of-space
License: http://creativecommons.org/licenses/by/4.0/