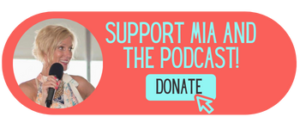 On episode 29 of Shit We Don't Talk About, Mia is joined once again by Drew Linsalata for a good old-fashioned Shit We Don't KNOW About rant session!  Mia and Drew dish and opine on the questionable and often incongruous behavior of many social media influencers and thought leaders. Who are YOU following? Maybe it's time to start questioning them!
Click to Read: Podcast Transcript
Click to Listen: Blog Audio Reading
HIGHLIGHTS
When your favorite influencers and leaders say one thing, then do another, this is a red flag!
When your favorite influencers and leaders behave badly and get caught, it might be time to re-evaluate your support of those people.
When your favorite influencers and gurus blatantly act in their best interest at the expense of your well-being, are they worthy of your time and attention?
When your favorite influencers and leaders claim to be something, then clearly reveal themselves to be either lying or happy to exploit your support for additional financial gain, is it time to think about getting off that bandwagon?
When your favorite influencers and leaders repeatedly plagiarize, co-opt, and take credit for the work and ideas of others, should you continue to put stock in what they say?
When your favorite political leaders espouse one set of morals and values but behave 180 degrees out of phase with those morals and values, are they really representing you fairly any longer?
Our willingness to follow people that makes us feel better about ourselves while ignoring, denying and excusing their bad behavior is not a good thing, yet we do it on a large scale day in and day out.  Maybe it's time to think about setting fire to the whole concept of influencers and thought leaders and get back to thinking for ourselves based on who we really are and what we really value.
We know … crazy talk, right?
Become a full-time supporter of Mia and the podcast at
https://anchor.fm/miavosslive/support
Find Mia On Social Media
here
.
Listen and subscribe to the podcast:
Apple Podcasts
|
Spotify
|
Google Podcasts
|
RadioPublic
|
PocketCasts
|
Anchor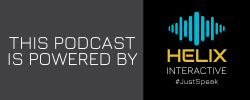 Music Credits:
Inspiring Experience by Rafael Krux
Link: https://filmmusic.io/song/5670-inspiring-experience-
Inspirational Infinity Of Space by WinnieTheMoog
Link: https://filmmusic.io/song/6593-inspirational-infinity-of-space
License: http://creativecommons.org/licenses/by/4.0/