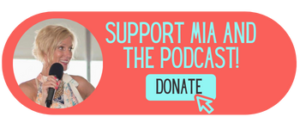 On this episode of Shit We Don't Talk About, the birth and death series continues with Kristi Dixon-Pride. Kristi is a birth doula that's also training as a death doula. Mia and Kristi cover all the topics when it comes to the beginning – and end – of life.
Kristi's journey as a birth doula started with a traumatic birth experience in a military hospital in Okinawa. The experience was horrible, leading her to think that "there has to be a better way". It looked nothing like the birth stories she was seeing idealized on romanticized on TV!
The Highlights:
Consent is a huge issue in the birthing process. Being TOLD what is going to happen next without participating in those decisions and being well informed is a problem that needs to be addressed. There are, even in 2022, medical services providers that will "bulldoze" over women in the birthing process.
Pro tip: When you need space to think about things before making a decision, tell the medical staff that you need time to PRAY about the issue. They MUST leave the room while you do that, giving you time and space to get your thoughts together without being watched, influenced, or pressured.
Don't let anyone tell you when you do or do not need the service of a birth doula. For example, an epidural does NOT preclude the involvement of a doula, no matter what anyone says.
A doula may join you on the birthing journey the day you find out you are pregnant, or on the day you give birth. There is no right or wrong when it comes to engaging the services of a doula.
"Hidden miscarriage" is a thing. Especially in a culture where we are encouraged to NOT announce a pregnancy until after 12 weeks, miscarriage is often simply swept under the rug and not talked about. This creates serious mental health issues at the time, and also when going into future pregnancies. A doula can be extremely helpful in navigating both the emotional and practical aspects of a miscarriage. There's no need to simply walk away as if nothing has happened.
A doula can be helpful when it comes to lactation, breastfeeding, and practical issues that impact both mother and baby. A well-trained doula can help you not only avoid pitfalls but also discover hidden lactation and breastfeeding gems!
A birth doula is clearly associated with the start of new life, but birth doulas sadly also see the end of life when it comes to stillbirths or the loss of a newborn. Birth doulas are also immersed in postpartum mental and physical health issues and are faced with the loss of life in that form too. A birth doula becomes oddly well equipped to assist with both the start and end of life issues.
Kristi will soon celebrate her 400th birth (as a Doula, of course!)
Episode Links
Now I Lay Me Down To Sleep Photography
Episode 50 – What is a Birth Doula with Lauryn Clark
Sex & Intimacy in the time of COVID – Corbin Knight-Dixon
Men are Great! Aka: Getting Rid of Toxic Masculinity
Become a full-time supporter of Mia and the podcast at
https://anchor.fm/miavosslive/support
Find Mia On Social Media
here
.
Listen and subscribe to the podcast:
Apple Podcasts
|
Spotify
|
Google Podcasts
|
RadioPublic
|
PocketCasts
|
Anchor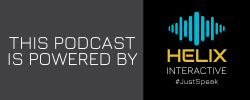 Music Credits:
Inspiring Experience by Rafael Krux
Link: https://filmmusic.io/song/5670-inspiring-experience-
Inspirational Infinity Of Space by WinnieTheMoog
Link: https://filmmusic.io/song/6593-inspirational-infinity-of-space
License: http://creativecommons.org/licenses/by/4.0/