Ending the year right proper with a rousing super-long (that's what she said) episode featuring one of my favorites, Drew Linsalata of The Anxious Truth.
The List of Grievances is extensive & topics include:
Festivus For the Rest of Us
The Pressure of the Holidays
The Nap Ministry – Rest is Resistance (Mia's new mid-grade obsession)

Stop putting pressure on people to make sure they know everyone is ok. (the "Check on your 'Strong People'" sentiment

Feats of Strength
Things to incorporate for 2023
Other links mentioned:
Festivus Feats of Strength (one of them annoyed Drew hardcore)
NPR Lifekit Podcast – The Nap Ministry
Follow Drew here: https://theanxioustruth.com/
Tune in to other episodes with Drew on the podcast:

Ep. 12 – Four Seasons Landscaping

Ep. 29 – Question Your Leaders

Ep. 42 – Lizard Brain Top Tips

Ep. 54 – The Universe does NOT have your back
Become a full-time supporter of Mia and the podcast at
https://anchor.fm/miavosslive/support
Find Mia On Social Media
here
.
Listen and subscribe to the podcast:
Apple Podcasts
|
Spotify
|
Google Podcasts
|
RadioPublic
|
PocketCasts
|
Anchor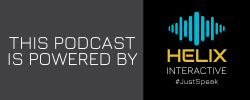 Music Credits:
Inspiring Experience by Rafael Krux
Link: https://filmmusic.io/song/5670-inspiring-experience-
Inspirational Infinity Of Space by WinnieTheMoog
Link: https://filmmusic.io/song/6593-inspirational-infinity-of-space
License: http://creativecommons.org/licenses/by/4.0/